Time for a special dessert @T-Hut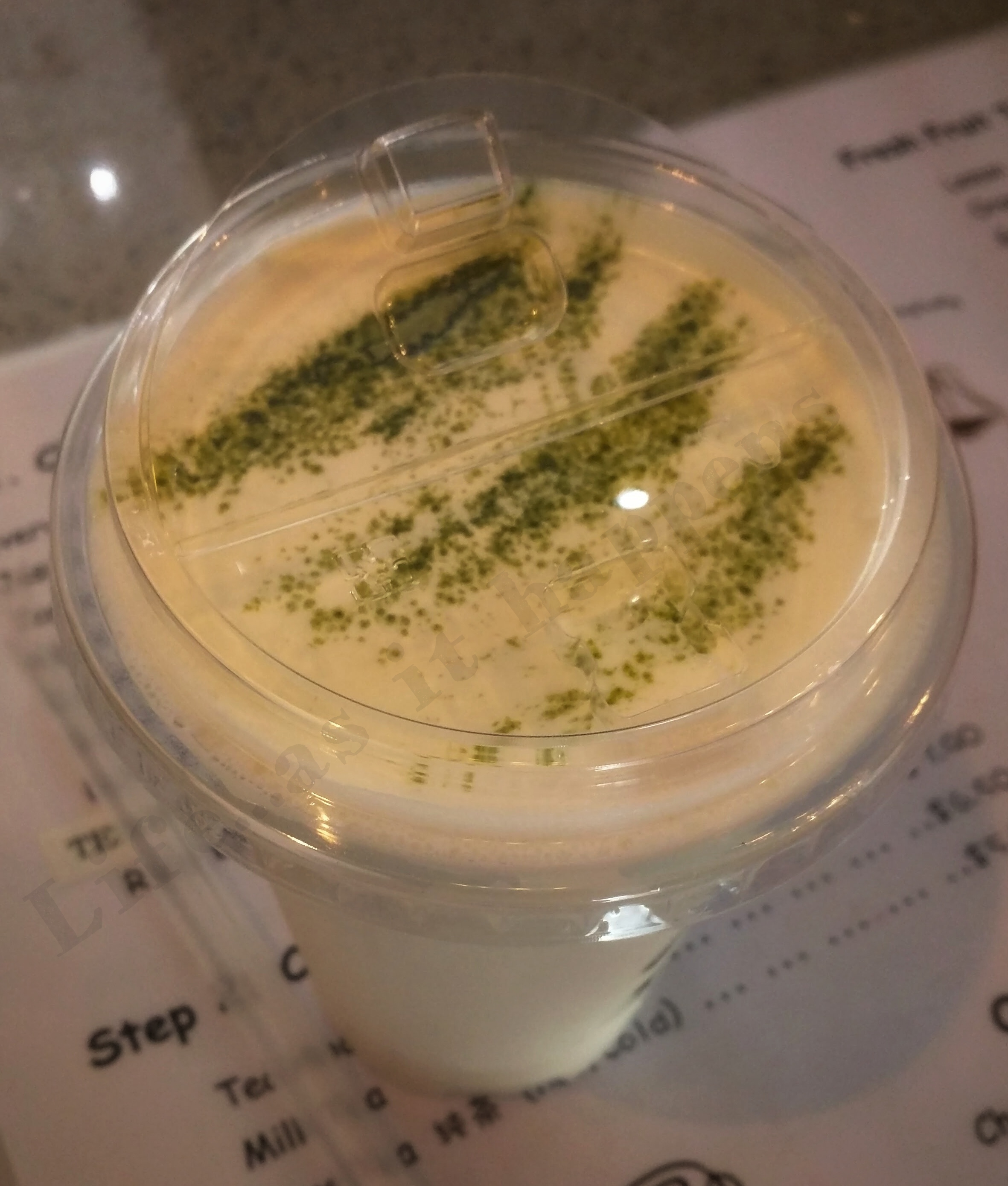 Talk of fusion concept applied to tea.
Here you are looking at a 'Jasmine Green Tea' filled with Milk and having Cheese topping. Once you mix everything, its taste is pleasant enough to confuse the senses to determine if it is a tea or a filling dessert.